Ultra Trail - 101 kms (UTMB Qualifier)
101K
Run The Rann is an UTMB qualifier with 2 points (4 new) in the 101 kms category awarded by ITRA (International Trail Running Association)
While you start the race with everyone else, when the 51 kms runners sprint their way to the finish line, you move forward. We promise that the trail gets harder, the terrain harsher. The route takes you near the Border Security Force outposts where the friendly BSF soldiers have got your back. The trail will take you uphill and downhill and just when you think you have reached a flat surface, you will be climbing cactus covered rocks again.
After the wilderness, on your way back to the finish line, you will be thrilled to see even the buffaloes! The cows and goats will look at you curiously as you run past them. After kilometers of nothingness you will finally see some life again. Welcome back to civilization.
Throughout the trail, the view is breathtaking. You will see the beauty of nature amidst the unforgiving dryness of the desert. You will be out in the wild, through the ancient ruins of the Indus Valley Civilization. The unchartered territory will take you on one exhilarating adventure and only the strong will Brave The Desert.

GPS Navigation Race
Route Map​ and Elevation Chart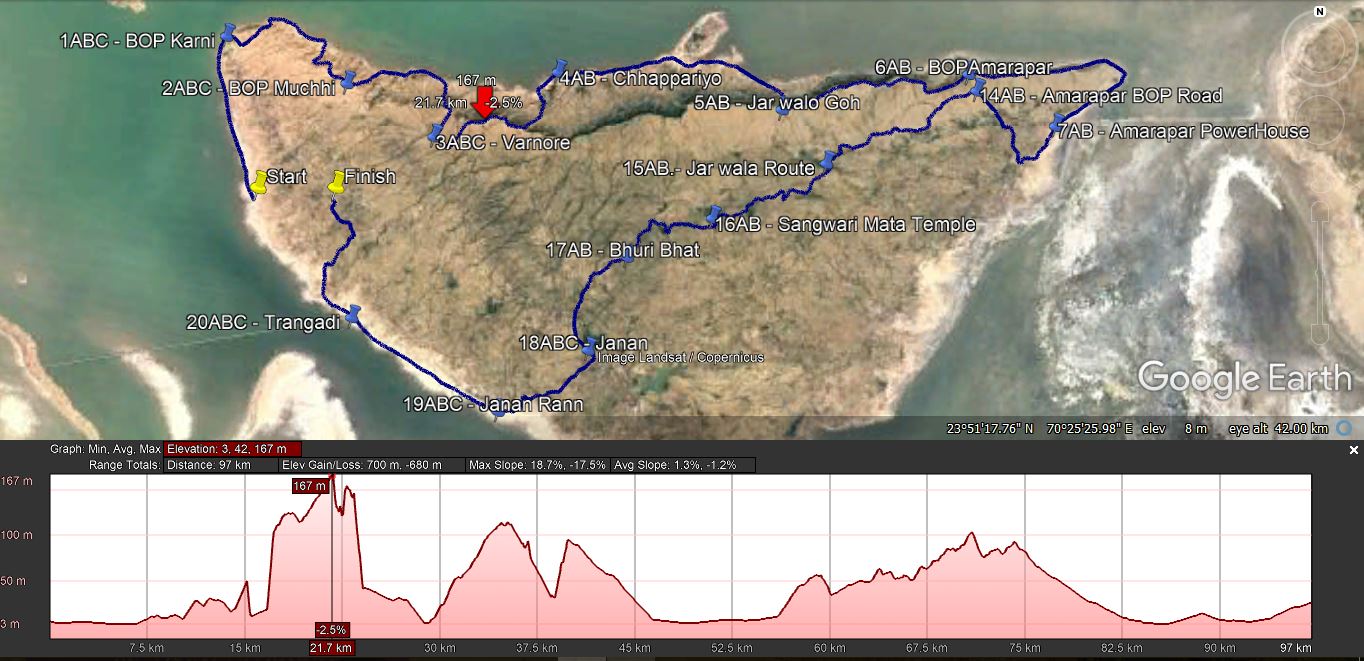 ​